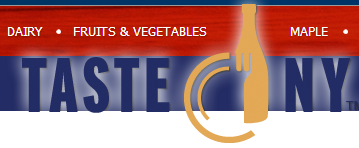 8th Annual Pride of New York Reception and Dinner | April 10
Thursday, April 10 – 6:00pm-9:00pm
6:00 p.m.: Reception
6:45 p.m.: Dinner (you can bring your own bottle of NYS wine; no corkage fee)
Schenectady County Community College
Elston Hall – The Van Curler Room
78 Washington Avenue, Schenectady, NY 12305
Featuring: Patrick Hooker Deputy Secretary for Food and Agriculture, New York State and Julie Suarez Assistant Dean of Governmental and Community Relations, Cornell University discussing CALS and the Agricultural Economy: How the Land Grant Works to Connect Farmers, Foodies, to Jobs in the Empire State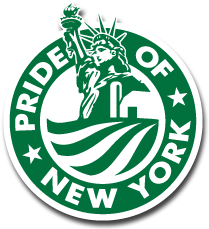 Cornell University and the College of Agriculture and Life Sciences are working with New York State to spur economic growth and investment in the state's agricultural and food economy. Please join us to learn about Governor Cuomo's key initiatives and efforts in this vital sector of New York's economy – from increasing institutional purchases of local foods, establishing new farmers' markets, and marketing under the Taste NY program. As the land grant institution, CALS is a key partner working with the State, connecting applied research and extension directly to farms, foodies, and food manufacturers – working to train new farmers, create new added value food production, and provide scientific advice on the latest challenges to farmers.

Related Posts:
7th Annual NYS Pride of New York Reception and Dinner | March 26
Celebrate 150 Years of Cornell as the Land Grant University | April 9 | Albany
CCGCD Annual Meeting and Dinner with Special Guest Prof. Helene Dillard
At the sold out CALS Alumni 7th Annual Pride of NY Dinner
Your email address will not be published. Required fields are marked *
JOIN OUR EMAIL LIST
Don't forget to join our mailing list and update your contact information with the University.
404 Not Found
---
nginx/1.19.5
RECENT POSTS
CATEGORIES
ARCHIVES
Copyright © 2014 Cornell Club of the Greater Capital District. All rights reserved. | Site by GoatCloud using 2012 theme.